WHAT IS THAT "CHEQUER BOARD" ON THE BOTTOM OF THE PAGE ?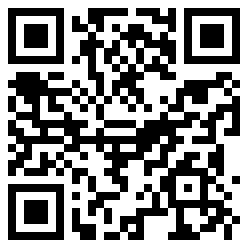 The Quick Code
The above image is a two dimensional barcode which was designed by Japanese corporation Denso-Wave in 1994 to track components between the manufacturer and the customer as part of the vehicle manufactures' desire to have components delivered "Just in Time". They are very versatile and can we used to communicate many data types simply.
This Quick Reference Code will allow mobile 'phone users with a suitable camera 'phone to quickly access this web site so on pages that are likey to be printed we'll be adding this QR Code image to the bottom of the page.
In order to read the two dimensional barcode above you need to have a decoder on you mobile 'phone. Many of the latest 'phones have the ability to read these codes as supplied but for users of older 'phones decoder software can be downloaded to your 'phone. One of the many providers of this code is i-nigma whose site is at www.i-nigma.com or www.i-nigma.mobi on your mobile 'phone.
Please note that by decoding the above graphic you will taken to our web site for which you will be charged by your mobile provider at your standard network rates.
(Please Note the South Devon Railway is not responsible for any damage that may occur by downloading or using third party software).